Realizing A Dream
Alexander's Fudge was started in Smithville, Ontario in 2013 by Chris Alexander. After spending over 30 years in the food service, hospitality, and retail industries, Chris's lifelong dream of owning his own business was finally realized.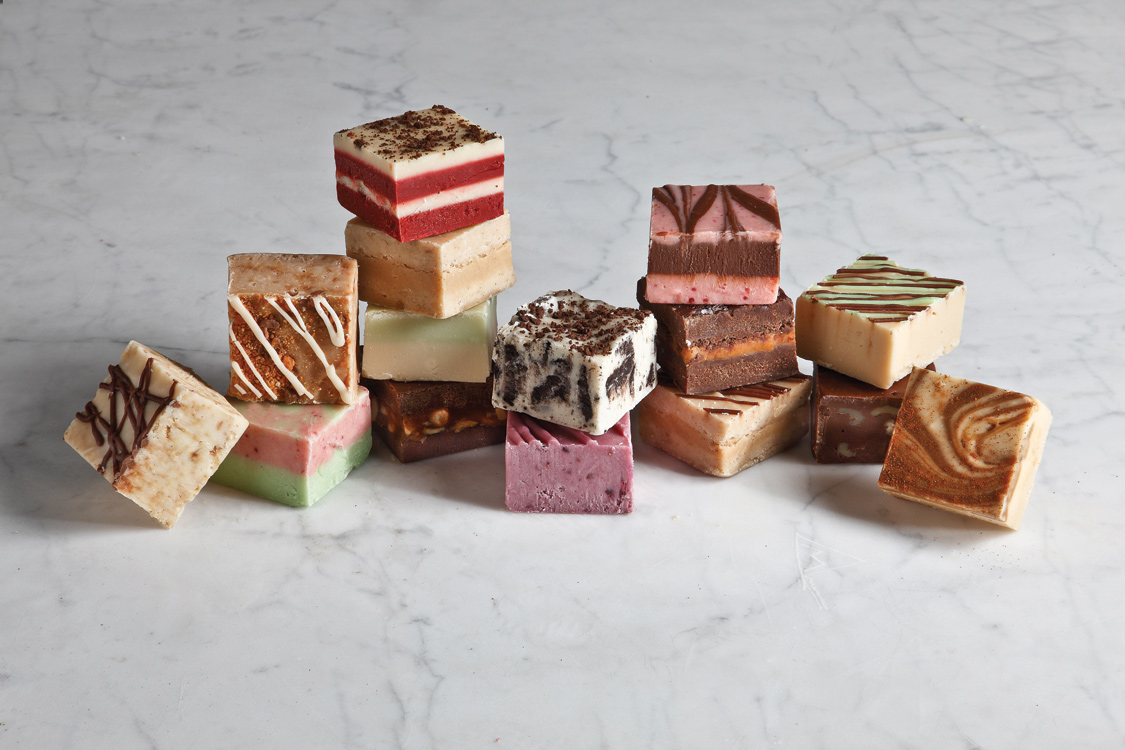 our history
Finding the best recipes and ingredients was the key to bringing his business to life. Chris designed and built his production kitchen in Smithville and shortly thereafter began producing and selling his gourmet fudge.
Since its inception, Chris has sold his fudge at fairs, festivals, and farmers' markets throughout the Niagara Region. His attention to detail, customer service, and professionalism has made him a mainstay at the TD Festival of Friends, held most recently in Ancaster. Now in its 41st season, the event attracts tens of thousands of visitors annually.
Currently in his fifth year of business, Chris has taken the business in the wholesale direction, currently supplying ten retail outlets, with more slated for early 2018. Alexander's Fudge also provides wedding favours and participates in fundraising with various organizations. Made with real butter and cream, Alexander's Fudge is simply the best you've ever had!